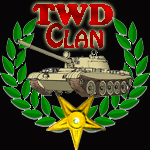 Statistics
We have
54
registered users
The newest registered user is
nielsdvj_hero
Our users have posted a total of
315
messages in
137
subjects
Most active topic starters

World of Warplanes Interview
Since its original announcement at E3 and the release of the first trailer, developer Wargaming.net has continued work on its second MMO, World of Warplanes. We met up with the game's producer Anton Sitnikau to find out more.

Bit-Gamer: The first trailer for World of Warplanes shows a variety of propeller aircraft, so is it safe to assume that, like World of Tanks, World of Warplanes is also set during the late 1930s to the early 1950s?

Wargaming.net: You're right. In World of Warplanes we decided to stick to the same time period as in World of Tanks - 1930s to 1950s, because it was the Golden Age of military aviation. However, apart from the propeller aircraft demonstrated in the GamesCom trailer, there'll be jet planes as well.

Bit-Gamer: What nations do you plan on including in the initial release? Will it be the same as World of Tanks, i.e. Germany, USA and USSR? If so, how long do we have to wait until we can fly Spitfires?

Wargaming.net: We'll start with a 'standard' for every set of nations in a WWII-themed game – Germany, USA and USSR - other countries will be added later. It will take around half a year to add Spitfires and other powerful British aircraft after the release of the game.

Bit-Gamer: Do you plan on doing a long public beta of the game during which premium features, such as gold, will be free? If so, what is the planned release date for the beta?

Wargaming.net: As in World of Tanks, all premium features will be available during the World of Warplanes beta, as we need to get feedback from our players regarding the features they like and use frequently, as well as the ones that aren't widely used. World of Tanks players that have premium accounts will probably also have some extra perks to explore. We're hoping to have the game in closed beta by the end of this year.

Bit-Gamer: You've already said elsewhere that you'll be able to transfer free XP between World of Tanks and World of Warplanes accounts. Will gold also be shared?

Wargaming.net: There will be one 'wallet' for all the three games that will let the player transfer both gold and experience from one 'world' to another.

Bit-Gamer: Will there be any other interaction between World of Warplanes and World of Tanks? What about with World of Battleships that you also recently announced?

Wargaming.net: Most likely there will be some sort of interaction on the Clan Wars level but it's too early to talk about this now.



World of Warplanes will feature both air-to-air and air-to-ground targets

Bit-Gamer: Will you will be able to fly different types of aircraft, such as fighters, interceptors, fighter bombers and bombers?

Wargaming.net: There will be light fighters, heavy fighters (twin-engined) and attack planes in the game and we already have these classes of aircraft in the alpha version. However, these classes will be more flexible than the tank ones in World of Tanks. For instance, light fighters will fulfil the functions of interceptors; heavy fighters will be used as fighter bombers if you load them with bombs... As for bombers, we'll probably have AI controlled ones in the escort mode.

Bit-Gamer: Will bombers have multiple turrets? If so, will these be AI controlled?

Wargaming.net: We already have two planes with multiple turrets in the game – the IL-2 and the Messerschmitt 410. The AI-controlled rear gunner will be levelling up and learning some side skill in the same way that this is done in World of Tanks.

World of Warplanes Developer Interview
Bit-Gamer: In World of Tanks, a team wins by killing the enemy team or capturing their base. As fixed-wing aircraft cannot stop moving, will you replace the capturing the base mechanism with something else?

Wargaming.net: You'll have to destroy an enemy base instead of capturing it. We'll put a number of objects on the map that will represent the base – fuel depots, columns of tanks or AA guns. To win, your team will have to destroy all of them.

Bit-Gamer: In terms of realism, World of Tanks is actually quite accurate (penetration, sloped armour and so on), but the flight models of aircraft are a lot more complex. Will it be more on par with a full on flight sim such as IL2 Sturmovik, or a flying game such as HAWX?

Wargaming.net: World of Warplanes will be closer to HAWX. We'll have a complex flight model that will let the player easily control the plane without crashing down, leaving at the same time a lot of options for some really tricky manoeuvres. In a nutshell, it will be easy to learn the basic controls, but hard to master all the available options.



You'll be able to dash in and out of clouds to perform sneak attacks

Bit-Gamer: Tanks rarely ran out of ammo in single engagements, but aircraft only had enough ammo for a few seconds of firing. How will you deal with this in World of Warplanes?

Wargaming.net: Most likely the player will have enough ammo to shoot with the machinegun(s) and a rather limited number of shells for the main gun. If they use the ammunition rationally, they will hardly have any problems with it. We're not planning to let the player reload ammunition in the air or land during the battle for this purpose. Moreover, even if you've run out of ammo, you'll still have a chance to kamikaze enemy units.

Bit-Gamer: You've previously said that you won't need to take-off or land at the end of battles, but will you be able to crash into the ground/buildings/trees?

Wargaming.net: When crashing into the ground you'll be able to destroy a part of the enemy base. As for the objects that bear 'decorative' functions only – we're still not sure whether they will all be destructible.



DAKKA! DAKKA! DAKKA!

Bit-Gamer: As aircraft move much faster than tanks, will the maps be much larger than those in World of Warplanes?

Wargaming.net: The size of the maps will be around 15 square kilometres. Some maps featuring jet fights might be bigger.

Bit-Gamer: Will you use real terrain maps, so that you're fighting over real battlefields and cities?

Wargaming.net: We're not focused on making 100 per cent historically accurate maps, so you won't find many locations that recreate real battlefields. We'll do our best to provide players with a variety of landscapes that will let them use all the tactical options they can use in a regular shooter game. There will also be some maps that World of Tanks players will definitely recognise, but from a different angle.

World of Warplanes PC Interview
Bit-Gamer: How high will you able to able to climb, and will this be different across aircraft?

Wargaming.net: In the current build the planes can climb up to 3km above the ground, but all the action occurs at low altitudes as one of the winning conditions is destroying the enemy ground base. Moreover, players tend to use all sorts of ground object, such as canyons and mountains, to hide from the enemy. Clouds, which are also used for hiding, are also 'placed' relatively low now, so going above them doesn't make a lot of sense.

Bit-Gamer: How complex do you plan on making the terrain maps - would you be able to hide in valleys?

Wargaming.net: We'll have maps representing different continents with different terrain types. There will be urban maps with skyscrapers, as well as maps featuring canyons, mountains and sea landscapes. Plus, you will of course be able to take advantage of terrain peculiarities of this or that map during the battle.



WHOOSH!

Bit-gamer: Will there be active weather, such as clouds, wind and rain? Can you, for example, use the favourite fighter tactic of 'attacking out of the sun?'

Wargaming.net: We'll probably have weather effects on particular maps. Clouds – yes, we already have them in the game. 'Attacking out of the sun' tactics are also already available and are widely used by our alpha-testers.

Bit-Gamer: How will you stop players just crashing into better planes? What will happen if you're in a biplane and you crash into an Me-262 to kill it?

Wargaming.net: We're not going to stop players from ramming each other, as this would be a fun tactic that many players would use. However, ramming won't be an easy thing to do; staying alive after ramming the enemy will be even harder.



The business end of an Me-109 with its monster 20mm cannon embedded in the spinner

Bit-Gamer: Can you get damaged by falling wreckage from other aircraft killed above you?

Wargaming.net: Definitely! But your plane will hardly be killed by the objects falling from above, they'll just damage it.

Bit-gamer: Do you have any plans for night missions with special radar-equipped night fighters such as the Bristol Beaufighter?

Wargaming.net: We'd LOVE to have night fights! As for some special radar-equipped planes, we're not sure yet.

That's all for now folks. Thanks to all the Bit-Gamer readers who submitted their questions; we hope you got the answers you wanted. We're planning on meeting up with Wargaming.net in a few weeks to play the alpha of World of Warplanes. We'll let you know what we think soon afterwards. In the meantime, don't forget to check out Wargaming.net's current game, World of Tanks.





Posts

: 95


Points

: 32324


Join date

: 2011-05-28


Age

: 55


Location

: UK Skegness




Similar topics
---
Permissions in this forum:
You
cannot
reply to topics in this forum